Streamer Life Simulator – is a game about streamers for PC and Android OS. Get to know more details about the game together with system requirements.
Streamer Life Simulator: Short Description
What activities you can do at Steamer life simulator?
Become one of the most popular people in the world by starting from scratch. Improve your character and buy yourself new equipment.
Leave the bad area and settle in a new area with a stronger internet infrastructure. Build a PC with the features you want and start streaming. You can chat with your subscribers and collect donations.
Banned Games on Twitch: Top 5

Watch the games you play. You can invest with the money you earn and multiply your money. Keeping track of new games and events.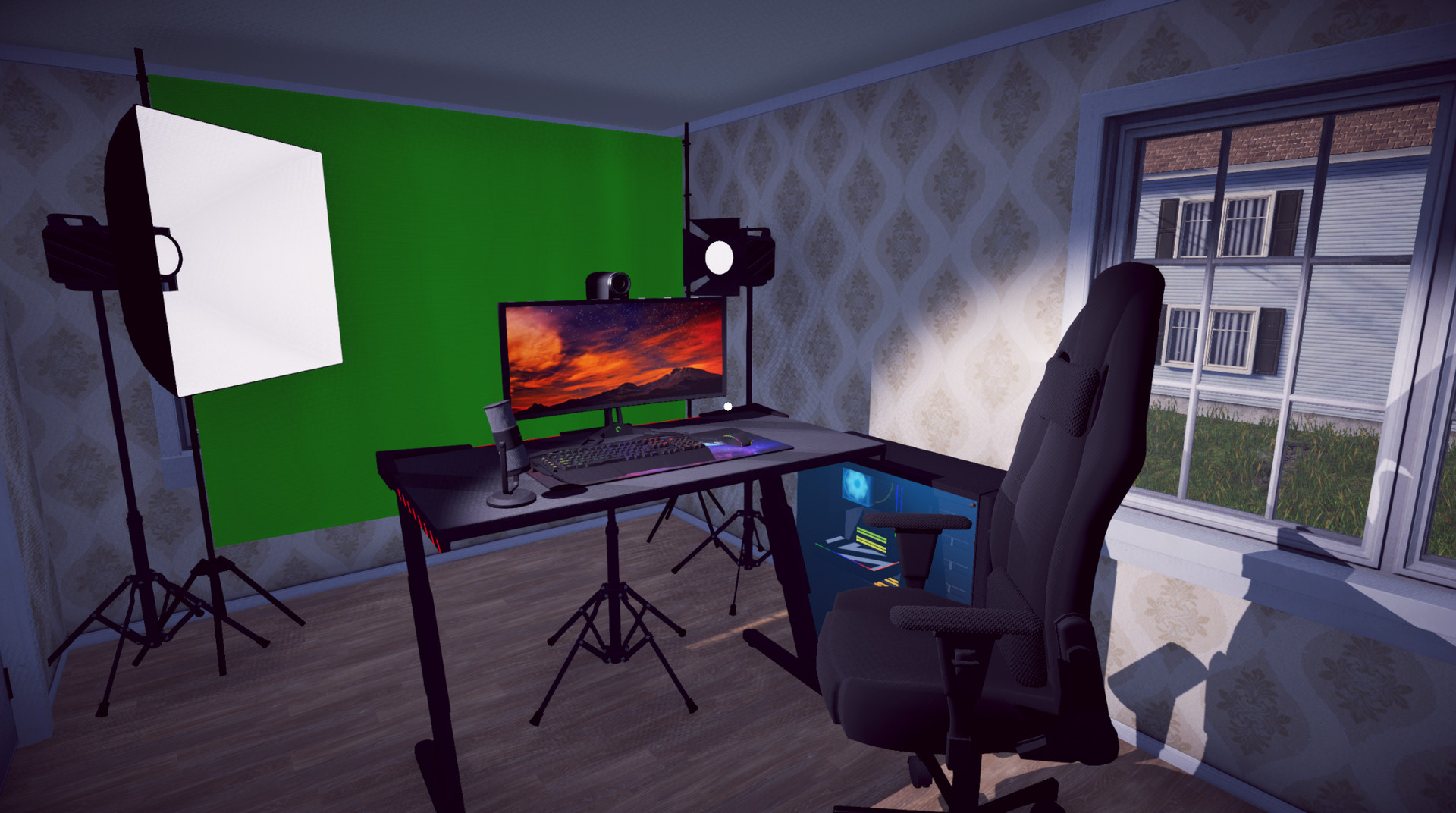 Buy new games. By playing the right game at the right time.
Let new people discover you. Prove yourself in front of people and win tournament prizes by participating in popular games tournaments.
You can interact with your environment and do other work to earn extra money. Explore the world around and find useful things. Sell ​​at pawnshops and earn extra money. Earn money doing extra work.

Buy pets and have fun with them
Streamer life simulator: Minimum Requirements
Operating system : Windows 7
Processor : 2.0 GHz dual-core
Graphics card : Intel HD Graphics 4000
RAM : 4 GB
Disk space : 5 GB
Recommended Requirements
Operating system : Windows 10
Processor : 2.5 GHz dual-core
Graphics card : NVIDIA Geforce GTX 970 / AMD Radeon RX470
RAM : 6 GB
Disk space : 5 GB