The International 10 Dota 2 kicks off with a record $ 40 million prize pool. The largest tournament started with an hour and a half delay.
The International 10 Dota 2: about the tournament
Anniversary The International began on October 7. The tournament has been held in Europe for the first time since 2011 – Romania is the host of the championship.
At first, TI10 was planned to be organized in Sweden at the Avicii Arena in the summer of 2020, but due to the spread of the coronavirus, it was postponed, and then moved to another country.
Valve and the organizers from Romania hoped to have spectators during the event.
But just four days before the start of the tournament, it became known that the tournament would be held with an empty stadium in Bucharest. ]
The company explained this decision by the deterioration of the situation with the spread of Covid-19 in the country and announced that it would refund the money for tickets.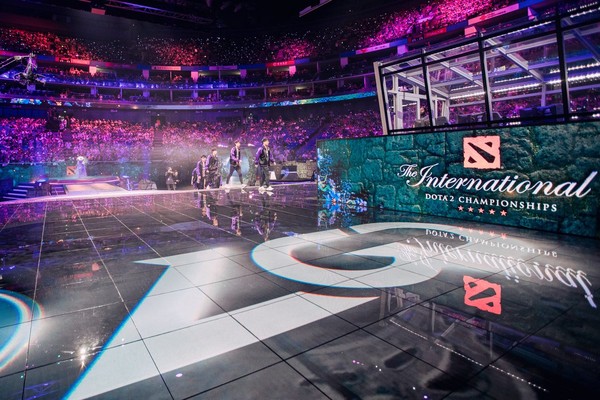 More than $ 40 million will be raffled among the teams – this is the largest prize pool in the history of esports. In comparison, at TI9 in 2019, the best teams fought for $ 34 million.  
The League of Legends World Cup is the most watched tournament of 2021, The International 10 and PGL Major Stockholm are in the top 5
The TI10 winning team will receive $ 18.2 million, while the runner -up squad will receive $ 5.2 million. The teams that will be in 17th and 18th places will earn 100 thousand dollars each.
Streamer Life Simulator: Description and System Requirements
TI 10 participants, favorites and where to watch
18 teams will take part in TI10. European team OG, which won two previous TIs, also qualified for the tournament.
Bookmakers call the Chinese PSG.LGD the clear favorite of the tournament. Evil Geniuses, Team Secret, OG and Virtus.pro also have high winning chances.
The International teams and schedule.
TI10 started with a technical delay, due to which the opening matches started an hour and a half later. Valve did not explain why this happened.
You can follow the course of the tournament on Twitch, YouTube. TI10 will be held from 7 to 17 October.